Complex is interesting. Simple is useful.
Avolve Sports is currently invite-only for partner Universities, High Schools, Performance Gyms, and Leagues. Learn how we can help you digitally capture, track, and analyze your athlete's performance data by clicking below!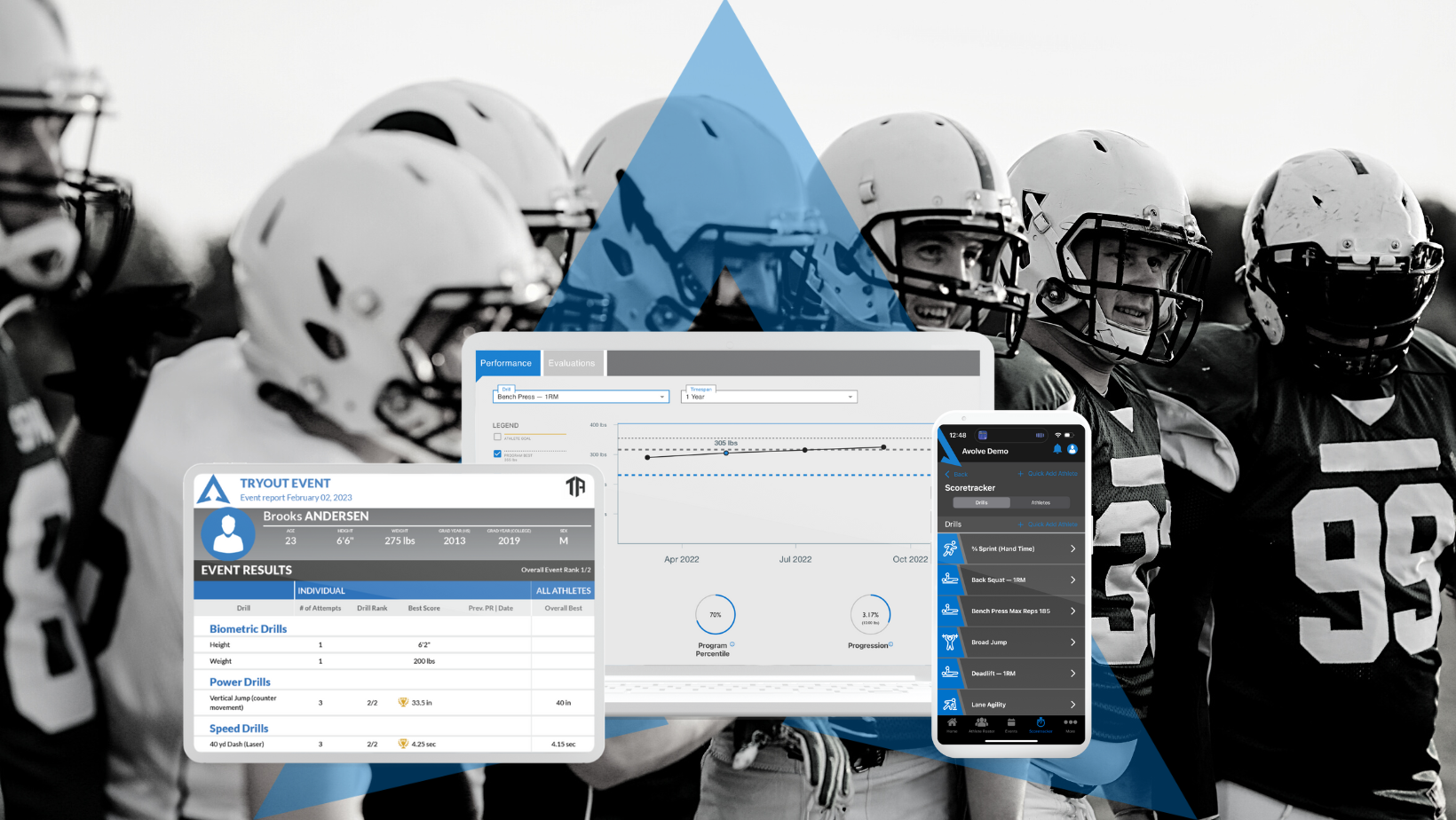 What We Do
Avolve Sports allows coaches to easily use their mobile or tablet device to quickly capture their athlete's performance data, and then provides immediate access to performance reports, leaderboards, progression graphs, and other simple yet actionable comparison and analytic tools. This provides coaches and athletes with data that is automatically centralized, digestible and dynamic over time, with easy to use tools to search, filter, and analyze individual and team performance, while also enhancing recruitment efforts.
Individual Athlete Reports